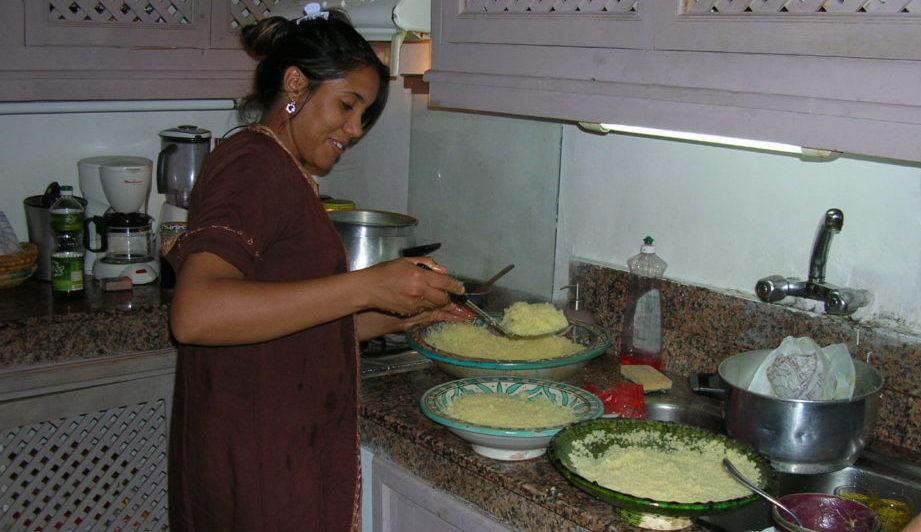 Meals and drinks :During the day, you can have a Maroccan mint tea or soft drinks in the patio, in one of the lounges or on the terrace.
In the evening, what a pleasure to have dinner by candlelight, either on the large floodlit terrace, or in the dining room, or near the fountain in the patio (covered and warmed in winter). You just have to warn in the morning. The price is 150 or 180 dirhams (14 or 17 euros) per person, depending on the menu chosen (excluding drinks).
The traditional cooking of Zakia will make you traveling in a world of diverse and subtle flavours which will enchant your papillae. And she can give you a course of Moroccan cooking! 
Transfer:  We organize the transfer from the airport or the railway station to make your arrival to the riad easier.
Excursions: We can propose one-day or half-day trips from Marrakesh or sightseeing in town.